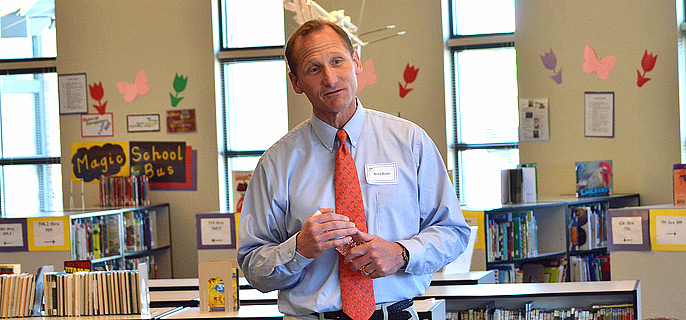 Pendleton High School's assistant principal has been recommended to serve as interim principal at Highland Hills Elementary School for the 2013-14 school year.
Brad Bixler will replace Brian Schimel who will step down June 30 to pursue a director position for the Mosier Community School near Hood River.
"Due to the recent resignation of current principal Brian Schimel, we felt that an interim appointment made the most sense for next school year," stated Hermiston School Deputy Superintendent Wade Smith.
The recommendation will go before the Board of Education at its Monday, June 10, regular meeting for action.
"We are delighted to able to recruit such a high quality interim principal to continue leading the excellent staff and student populations of Highland Hills," said Smith. "Brad has a strong repertoire of skills, both as an administrator and previous elementary teacher, which will serve as a great asset to Highland."
Bixler has been in education since 1988. He was appointed Pendleton High School assistant principal in 2008, the position he has held for the last five years. Prior to his appointment, Bixler spent seven years as a fifth -grade teacher in Pendleton School District. His educational experience includes elementary school teacher, technology coordinator, and middle school/high school math and science teacher.
Bixler was a finalist this spring for the principal position at both West Park Elementary School and Desert View Elementary School.