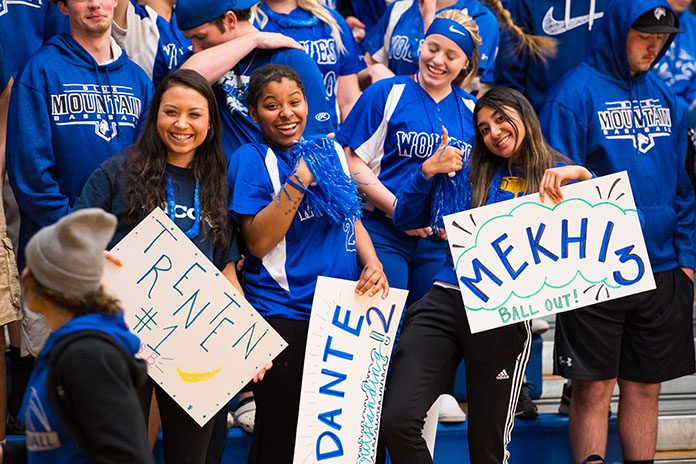 Blue Mountain Community College invites the community to wear blue and help to create a "Blue Out" in the stands during the women's and men's home basketball games on Wednesday, Jan. 22. This is the second year for the "Blue Out" event for the Timberwolves.
The event aims to raise awareness and pride for Timberwolf athletics as the basketball teams take on Walla Walla Community College. Blue BMCC merchandise will be on sale that day in the BMCC Bookstore, and there will be face-painting and carnival games at the family-friendly event. Fans are encouraged to bring their own posters, or make one on-site at the McCrae Activity Center.
The women's game begins at 5:30 p.m. and the men's at approximately 7:30 p.m. There will be special half-time shows at each game, along with opportunities to win prizes.
The women's game will feature a half-time performance by Pendleton High School's Rhythmic Mode dance team. The men's game will feature a half-time performance by the WWVA AcroKnights, an acrobatic team from Walla Walla. This group of high school-age performers has performed at schools, collegiate half-time shows, community events and even the Portland Trail Blazers. They also performed during last year's "Blue Out" men's game half-time.
Games are free for BMCC students and employees, and $5 for community members.