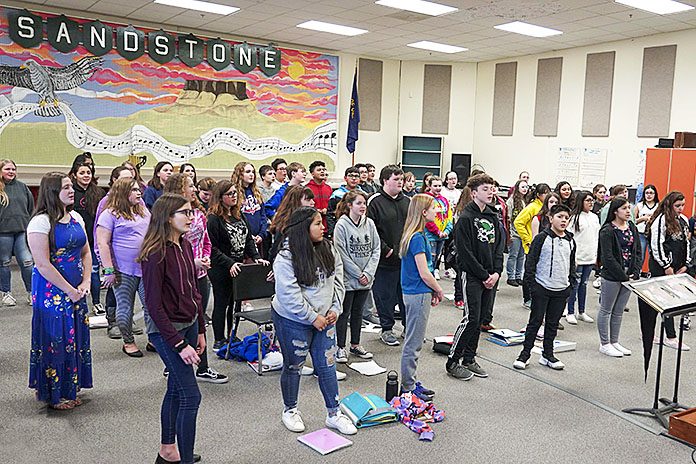 The Sandstone Middle School choir is headed for Carnegie Hall.
Sandstone music teacher Dan Allen received the news that his choir students were invited to participate in The Holiday Music of Mary Lynn Lightfoot performance of the Distinguished Concerts International New York Concert Series in New York City.
A limited number of ensembles were selected for the event.
The performance is scheduled for Nov. 30 in the Isaac Stern Auditorium at Carnegie Hall. Mary Lynn Lightfoot will be the composer-in-residence that evening.
The choir students will get to experience working with professional musicians and soloists, participate in two-half days of rehearsals and clinics, and perform with choirs from around the country.
"This is an incredible opportunity for our students," said Allen. "I had heard of school music programs getting invited to perform at Carnegie Hall, but I never expected it would happen to us. The young musicians in this community have worked so hard to receive this honor, and they will forever be able to say that they have performed on America's most prestigious stage. To be recognized as a music program of outstanding quality on the national level is an accomplishment that should and will be celebrated!"