The cause of a warehouse fire in Hermiston Tuesday is currently under investigation, according to Umatilla County Fire District #1.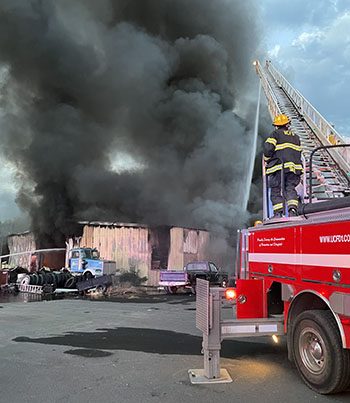 Crews were called around 8:17 p.m. to a reported RV fire on N.E. Eighth Place. Upon arrival firefighters found a warehouse fully engulfed.
A total of 29 firefighters helped to put out the fire, 17 of which were from Fire District #1. Mutual aid was provided by Echo, Boardman, Umatilla fire departments and the Morrow County EMS.
The only reported injury was a minor burn to an individual who declined to be taken to the hospital. No crew members were injured.
The Department of Environmental Quality has been notified due to contaminated runoff from the fire.
The structure is currently closed off to the public.