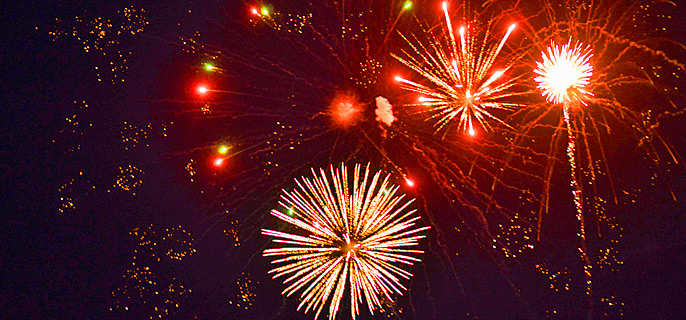 The Fourth of July is still nearly a month away, but the city of Hermiston is gearing up for its annual Independence Day celebration.
Like last year, the event will be held at Butte Park with activities kicking off at 1 p.m. and culminating with fireworks set off from the Hermiston Butte at 10 p.m.
In between will be games, music, magic shows and more. In the evening, the Hermiston Parks and Recreation Department will host a pool party at the Hermiston Family Aquatic Center. Ticket holders will receive a barbecue dinner and a guaranteed parking spot. Tickets are available by calling 541-289-7665.
July 4 Butte Park Events Schedule
1-6 p.m: Car Show
1-2 p.m: Family Sponge Relay Race
2-3 p.m: Family Tug of War
3-9 p.m: Fire Up Magic
3-9 p.m: Big Top the Clown
4-8 p.m: Free Face Painting
7 p.m: Watermelon Smashing Contest
Stage Events Schedule
5:15 p.m: Big Top the Clown
6 p.m: Live Music by the Shades
7:45 p.m: Keith Ramsey – ventriloquist and magician
8:30 p.m: Live Music by the Shades