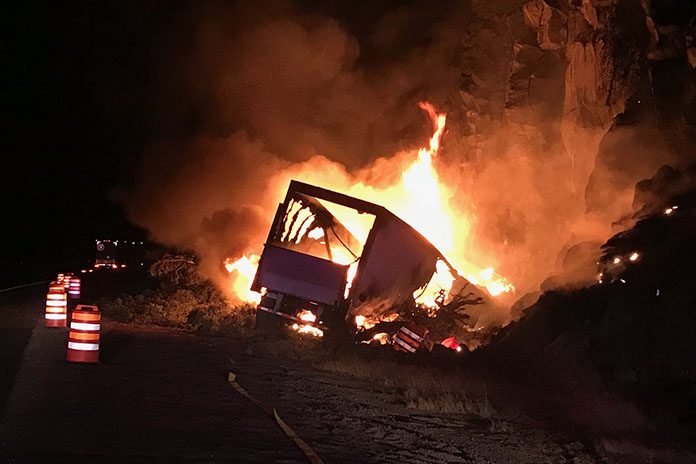 A commercial truck driver died in a fiery crash early this morning on Interstate 84 near The Dalles.
The Oregon State Police are reporting that the crash took place around 1:50 a.m. when a commercial motor vehicle drifted off the highway, impacted a rock embankment and caught fire. The truck was traveling eastbound in the slow lane around milepost 74.
The driver of the vehicle, Leo Stratton, 50, of Portland, did not survive. Eastbound lanes were closed for several hours while the OSP investigated and the removal of the vehicle was complete.
The OSP was assisted by the Wasco County Sheriff's Office, Mosier Fire Department, Mid-Columbia Fire and Rescue, and the Oregon Department of Transportation.