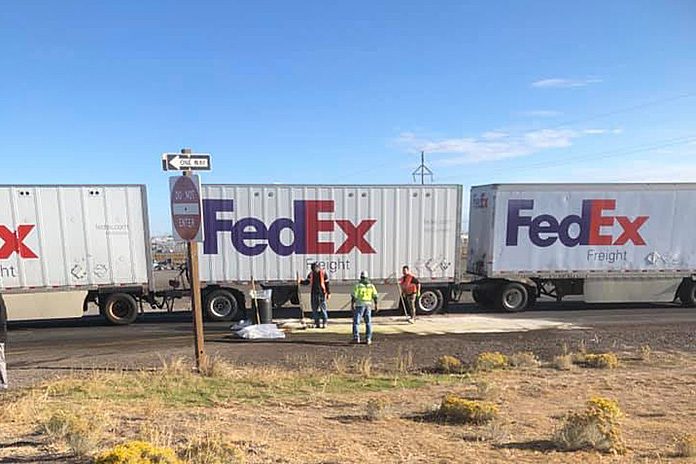 No injuries were reported Wednesday when hydrochloric acid leaked from a commercial trailer on Interstate 84.
Umatilla County Fire District #1 (UCFD#1) responded around 6:46 a.m. to a hazmat call along I-84 on exit 180. Upon arrival, units found a semi-truck and trailer leaking hydrochloric acid from the trailer.
A hazmat team and fire crews identified the substance and stopped the leak until clean-up crews could arrive. UCFD1 cleared the scene at 9:20 a.m. after turning the incident over to Oregon Department of Transportation.