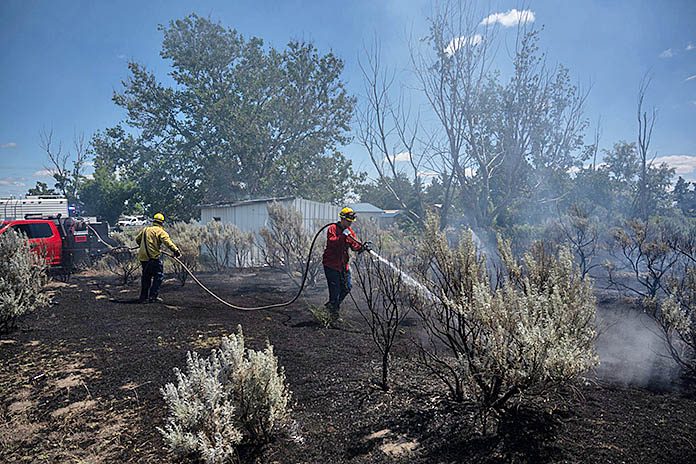 Crews from Umatilla County Fire District #1 responded Monday afternoon to a controlled burn that had spread to a neighboring yard.
Just before 1 p.m., crews were called to the scene at Campbell Road and Joy Lane. Upon arrival, crews stopped the flames from spreading and extinguished hot spots. No injuries were reported.
UCFD #1 is reminding residents that open burning within the areas protected by the fire district officially closed on June 1 and will remain closed until October 1.