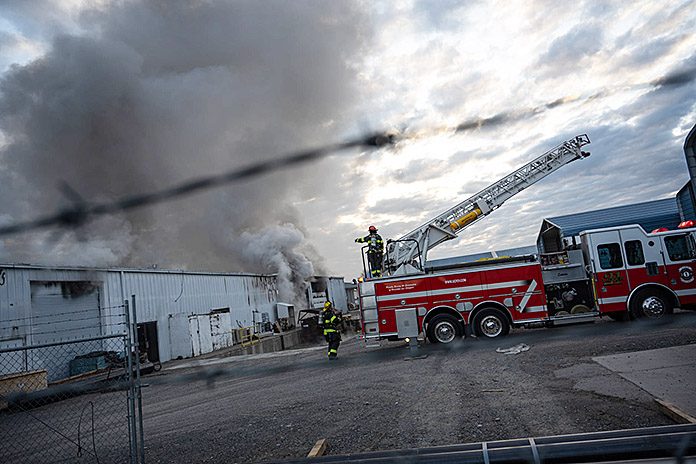 Crews from the Umatilla County Fire District #1 were called to Campbell Drive early Tuesday morning for a warehouse fire.
No injuries were reported and firefighters were able to extinguish the fire around 10 a.m.
Approximately 30 firefighters were called to the scene around 6:48 a.m. Tuesday. First arriving units found a medium-sized commercial building with heavy fire involvement. UCFD#1 requested additional resources from mutual-aid departments.
Campbell Drive was shut down to emergency traffic only while the crews battled the fire.