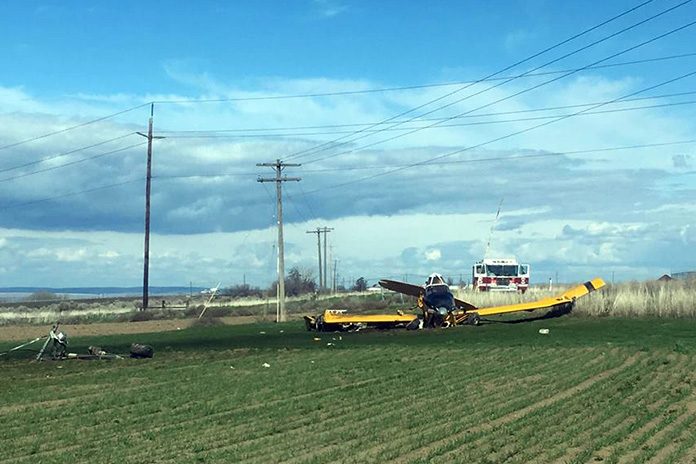 A pilot operating a crop-dusting plane crashed onto a field in Hermiston Thursday afternoon.
The pilot, whose name has not been released, was treated for minor injuries, according to Lt. Randy Studebaker of the Hermiston Police Department.
The crash occurred just before 3 p.m. in the area of the 2100 block of South First Street near the Oregon State University Experiment Station. Studebaker said the aircraft is a small, single-engine plane and the pilot was the sole occupant.
Studebaker said the crash site is on private property.
The investigation is continuing with involvement from the National Transportation Safety Board, said Studebaker, and more information will be released later.