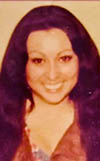 Esther R. Garcia of Hermiston passed away on Oct. 15, 2021 at the age of 70.
She was born on Dec. 29, 1950 in Snyder, Texas to Nolberto and Josefa Ramirez Ruiz.
As a child, Esther moved with her family to Pleasanton, Calif., where she grew up and attended school. She married Don Garcia in Livermore, Calif. on Aug. 16, 1975. The couple lived in Burley, Idaho for several years until moving to Hermiston in 1988. She had resided in Hermiston for the past 33 years.
Esther studied education at Blue Mountain Community College. She taught English as a second language in several Eastern Oregon schools. She taught at the Stanfield School District for 12 years until retiring in 2016.
Esther loved spending time with her grandchildren and her role as grandma. She had a creative side to her and enjoyed the arts, drawing, crafts, cooking and experiencing culture. She also enjoyed music and singing.
She is survived by her husband of 46 years, Don; daughter, Liz Fisher; son, David Garcia; grandchildren, Nikolas Fisher, Jackson Wilson, Remy Wilson, Ashton Garcia and Crew Garcia; sisters, Gloria Mendoza and Becky Herrera; brother, Ray Ruiz; and many nieces and nephews and extended family members.
She was preceded in death by her parents; sister, Grace Dudley; and two brothers, Robert Ruiz and Richard Ruiz.
A celebration of life will be held at 1 p.m. on Saturday, Oct. 23, 2021 at West Park (below McNary Dam). Face masks will be required.
To leave an online condolence for the family, please go to burnsmortuaryhermiston.com.
Burns Mortuary of Hermiston is in care of arrangements.