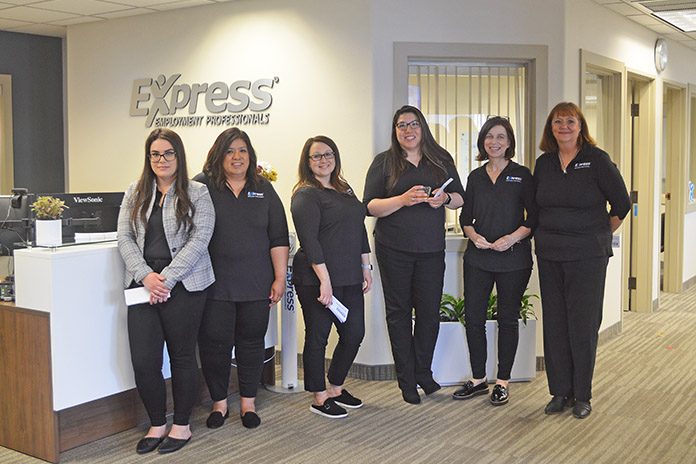 Anyone looking for employment knows how frustrating and stressful the job market can be. Likewise for businesses looking to fill a job opening. Finding the right match can be a drawn-out process.
That's where Ronald and Tammy Goodell come in. They own Express Employment Professionals in Hermiston. On Thursday, the Hermiston Chamber of Commerce celebrated their new location on E. Gladys Avenue with a ribbon-cutting ceremony.
"This is such a great location," said Chamber Director Val Hoxie. "We're so happy for you."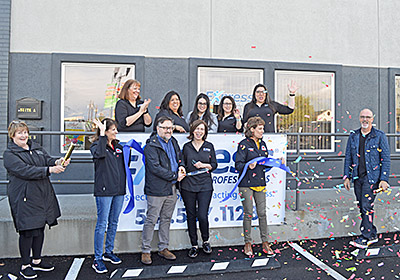 Express Employment Professionals moved to its new location, 100 E. Gladys Ave., Suite B, in February. It offers full staffing services – administrative, professional, skilled and general labor.
Tammy Goodell said they not only get applicants ready for the job market, but they take a lot of the stress out of the job-seeking process.
"They come in and fill out one application and it's sent out to companies with job openings that match the skill set of the applicant," said Tammy.
"We contact potential employers and businesses on behalf of the employee," added Ron.
They also offer a variety of training programs to improve an applicant's skills including creating an effective resume, improving interview skills, software training, how to network and more.
For more information, visit the Express Employment Professionals website.