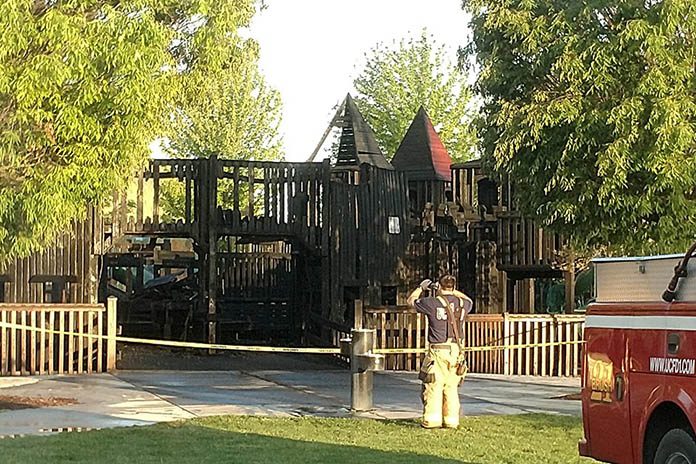 For the second time in its existence, Hermiston's Funland Playground at Butte Park has suffered heavy damage due to a fire and police are treating it as a criminal investigation.
Emergency officials were called to a report of a fire at Funland Playground around 2:43 a.m. this morning. When Hermiston Police Department officers arrived, the structure appeared to be fully engulfed in flames, according to HPD.
Personnel from the Umatilla Fire District #1 arrived shortly after and put out the fire. Police and firefighters remained on the scene until daybreak when investigators began looking for a cause for the fire.
UCFD1 Fire Marshall Scott Goff and HPD Lt. Randy Studebaker are currently on scene.
Funland Playground was originally built by community members in 1995. It caught fire and was destroyed on July 28, 2001. No arrests were made.
The city of Hermiston will be consulting with its insurance provider about the Funland fire. The public has been asked to stay clear of the playground while the investigation and cleanup are taking place.