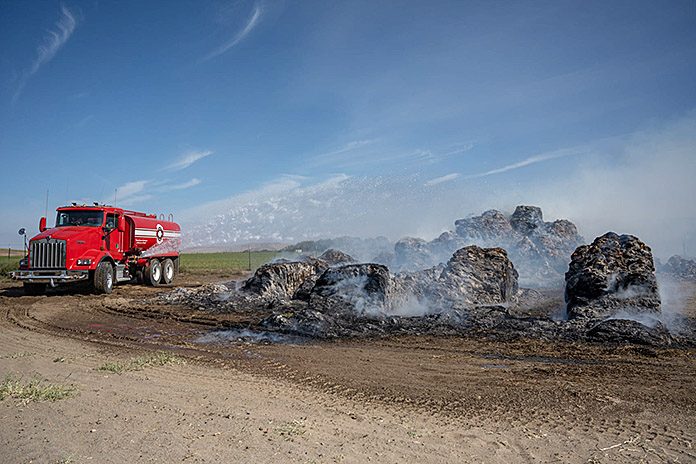 Fire crews put out a hay fire Wednesday evening in Hermiston.
Shortly after 8 p.m., the Umatilla County Fire District #1 responded to a hay fire off of Prindle Loop Road.
Upon arrival crews assisted in salvaging hay and were able to contain the fire. Crews stayed on scene throughout the night until Thursday morning at 11 a.m. to make sure the fire did not reignite.