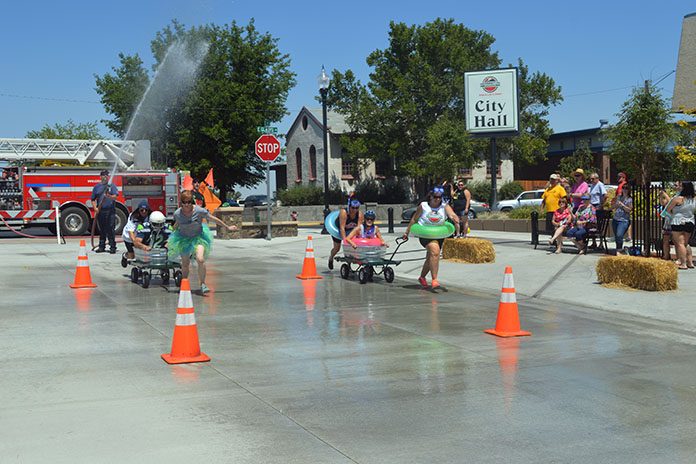 The inaugural Hermiston Melon Fest will sprout up in downtown Hermiston on Saturday, Aug. 17 with a day full of games, activities and contests that celebrate the region's iconic watermelons.
The fun can be found on the Festival Street from 9 a.m. to 3 p.m. with free face-painting, games and a waterslide for kids, plus food, craft vendors and a photo booth.
Main events include:
The Splash and Dash 2019 Bathtub Races, 11 a.m. Teams of three will compete on a closed course with a bathtub on wheels full of water. The winning team will receive a pizza party for six and a trophy. Register for free at Hermiston City Hall or the Hermiston Community Center by Thursday, Aug. 15.
Watermelon Seed Spitting Contest, noon. Test your seed-spitting skills against challengers from the watermelon capital of the world. No sign-up necessary.
Watermelon Costume Contest, 1 p.m. Come with your best watermelon-inspired costume for the chance to win $300 for first place, $200 for second place or $100 for third place. Open to all ages.
After-Party at Maxwell Pavilion, 6 p.m. The day ends with a 21-and-older event at the Maxwell Pavilion at the corner of S. First Place and W. Orchard Ave. Live music will perform from 7-10 p.m.
For more information, call the Hermiston Parks and Recreation Department at 541-667-5018.