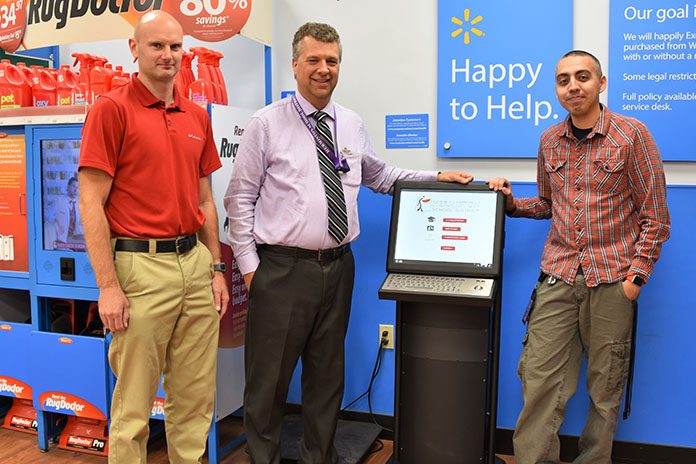 The Hermiston School District (HSD) is partnering with Walmart to help parents keep track of the students' academic progress.
In an effort to establish school-home partnerships with parents outside of the classroom and to support student learning, the HSD is providing an avenue of communication through kiosks.
"We recognize that parents are very vital partners that we need to engage," said Hermiston School Superintendent Tricia Mooney. "We realize that parents may not have access to a computer, we are looking for different ways to meet parents where they are and break down technology barriers. We have great families and we want them to know that they are very much part of their child's educational success."
Through a local partnership with Walmart, a kiosk will be set in the Customer Service Area at the Walmart Supercenter located at 1350 N. 1st St., and in the lobby area of the HSD office, located at 305 S.W. 11th St.
The kiosks will provide parents with an opportunity to check their student grades, attendance and homework assignments recorded in the student information system, PowerSchool. Parents and community members will be able to browse district job opportunities.
To log in to PowerSchool, parents will need their student's Access ID and Access Password before an account can be created. The parent will have the option to link more than one student to the account if the parent has more than one child in the district.
For assistance with account set-up, you may contact the Student Service-System Technician Fabiola Amezcua at (541) 667-6017.