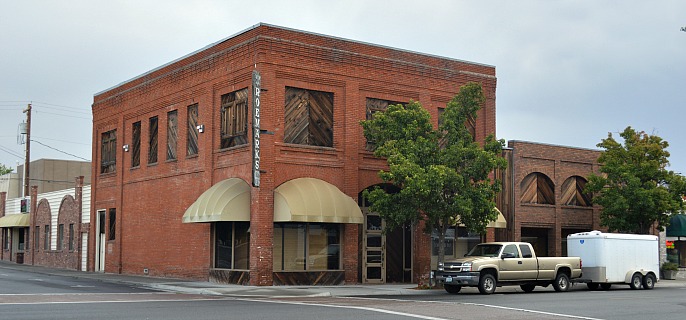 The Hermiston City Council voted Monday night to award a $10,000 façade grant for the old RoeMark's building on Main Street.
The building is owned by the Simmons Agency, which purchased the property in May. The agency intends to convert the building into office space for its commercial and administrative divisions.
Jacob Neighbors, managing partner for the Simmons Insurance Group, said the agency intends to spend $21,000 on improvements to the building including remodel the entrance and installing windows on the upper level, along with other improvements.
"Our desire is to take part in revitalizing Hermiston's downtown district," Neighbors wrote in a letter to the city.
The city of Hermiston created its Urban Renewal District a couple of years back in hopes of revitalizing the Main Street area. The district offers a façade grant program to incentivize downtown property owners to improve the appearance of their buildings by offering up to $10,000 in grant money per property to qualifying projects.