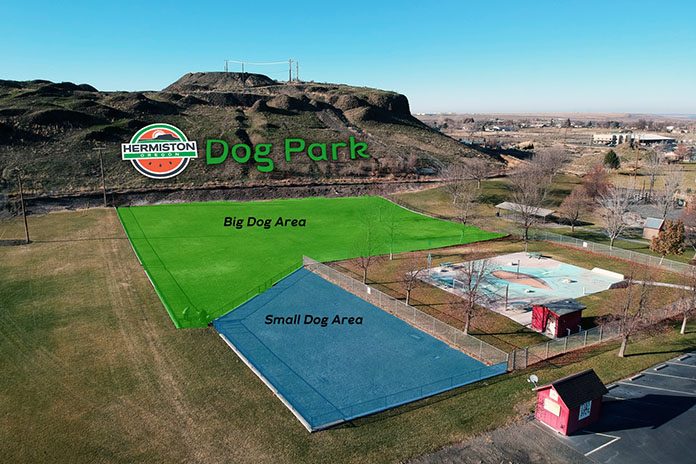 The Bark Park is the newest addition to the Hermiston Butte Park complex, and the Hermiston Parks and Recreation Department is hosting a "Grand Unleashing" today to introduce dogs and their human companions to the public area.
The event gets under way at 4 p.m.
The roughly 37,000-square-foot fenced-in park is divided into areas for both large and small dogs. It is located directly to the east of the Butte near Funland Playground.
Festivities at the unveiling include a "Doggies Got Talent" show, obedience class, ribbon cutting, and doggie bags with treats from local businesses.