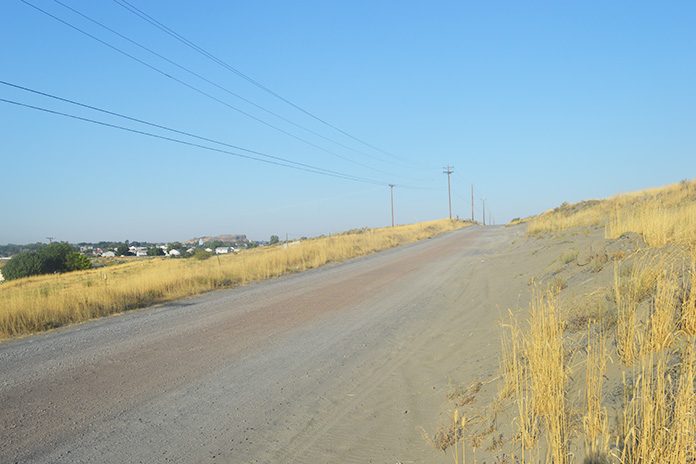 The Hermiston City Council voted Monday night to flip the scheduling of a couple of key street improvement projects.
Last summer, the city prioritized a list of street improvement projects with tentative schedules for each one. The Geer-Harper Road re-alignment was expected to take place first with the E. Theater Lane paving would taking place later.
The projects would be paid for, in part, with state gas tax revenue that is being distributed to cities statewide. Hermiston Assistant City Manager Mark Morgan, however, said early projections indicate cities are receiving less gas tax revenue than originally projected. Hermiston was expecting to receive more than $380,000, but now that figure may only be $250,000-$300,000.
At the same time, there is little consensus within the city's Public Infrastructure Committee on a design for the street re-alignment project which is estimated to cost $1.3 million. The E. Theater Lane paving project was also estimated to cost $1.3 million. However, plans for the project have been scaled back to include just two paved travel lanes and leaving the remaining full-width paving and sidewalks to be installed as development occurs. That leaves the project with an estimated cost of $603,000, making it easier and much more affordable considering the reduced gas tax revenue.
On Monday, the council voted 7-1 to pave E. Theater Lane in 2020 and the re-alignment project later.
Councilor John Kirwan opposed the paving project, saying the city will be paving a street where no one lives.
Hermiston Mayor Dave Drotzmann said private investment often follows public investment. He said developers will more likely want to develop further east on Theater Lane if they don't also have to pay for the entire street pavement.