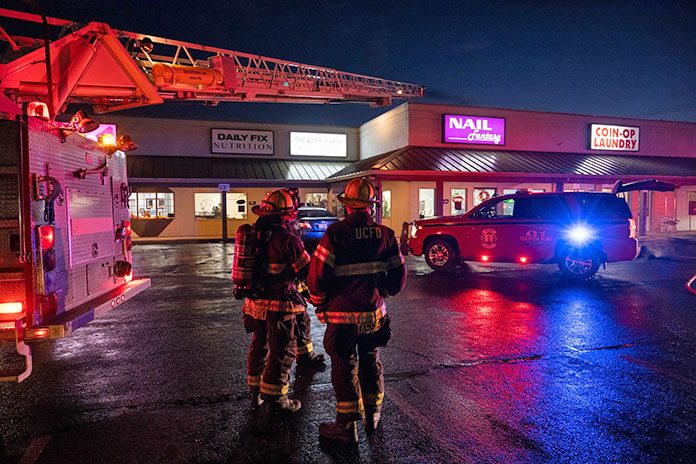 No injuries were reported Tuesday afternoon when a dryer unit at a Hermiston laundry mat caught fire.
Umatilla County Fire District #1 responded to the fire at Washboard Laundry on 11th Street around 4:44 p.m.  When crews arrived, they found a dryer unit in the laundromat on fire. Firefighters quickly extinguished the flames, removed the burning debris from the building, and overhauled the area.
Also, while at the scene of the fire, more crews responded to eight additional calls within the district.