Starting July 1, Hermiston School District will add faces to its administrative team, as staff transfer positions within the district.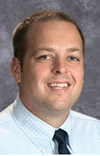 Sunset Elementary School Principal Jerad Farley will move to the district office to become the director of elementary instruction. Farley was hired by HSD in 2015 as Rocky Heights Elementary School principal and was transferred into the Sunset Elementary School principalship in 2019.
"Mr. Farley has proven himself as an instructional leader, both at the building level and amongst his peers," said Superintendent of Schools Dr. Tricia Mooney. "I am excited to see the results of his leadership scaled-up across all of our elementary buildings.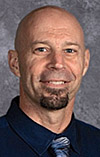 Director of Human Resources Jake Bacon will continue oversight duties for human resources, and his title will change to assistant superintendent.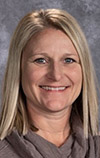 As Farley transitions to the district office, current Sunset Elementary Dean of Students Erin Andreason will step up into the principal's post. She has worked in HSD elementary schools for 14 years, previously teaching at fourth and fifth grades at Rocky Heights Elementary School, before teaching fourth grade at Sunset and advancing to the dean as a teacher on special assignment last school year.