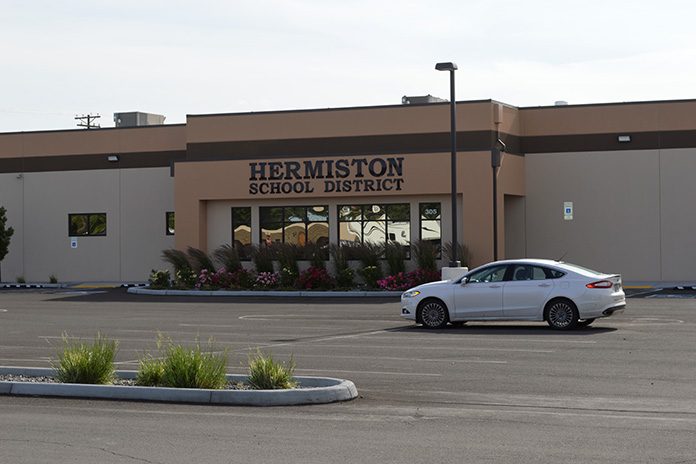 The Hermiston School District issued a statement in reaction to President Trump's announcement on Tuesday that he is rescinding the Deferred Action for Childhood Arrivals (DACA) program.
Hermiston School District Interim Superintendent Tricia Mooney assured parents that the district will continue to support all of its students regardless of immigration status.
"Our thoughts and prayers go out to the Dreamer students and families that might be affected by today's federal decision," said Mooney in a statement released hours after the announcement that DACA would end within six months.
"Parents need to know that the district will provide a safe environment where students can continue to thrive in their learning endeavors," she said.
DACA, initiated under President Obama, allows certain illegal immigrants who entered the country as minors to receive a renewable two-year period of deferred action from deportation and eligibility for a work permit.
"The Hermiston School District does not ask for immigration status when we welcome children ages 5-21 years old into our schools," said Mooney. "The district does not discriminate against our students' race, color, creed, gender, sexual identity or preference. The district values and embraces diversity. Each and every student has an equal opportunity to be served in our public system and supported to reach their potential."
Mooney said the district will look after the well-being of its students and will provide support if necessary to ensure its students are able to maintain focus on their learning.
Mooney asked parents to tell their children to report to an adult if they experience or witness harassment, bullying, or discrimination. Students can report such matters anonymously at the Safe Oregon website.