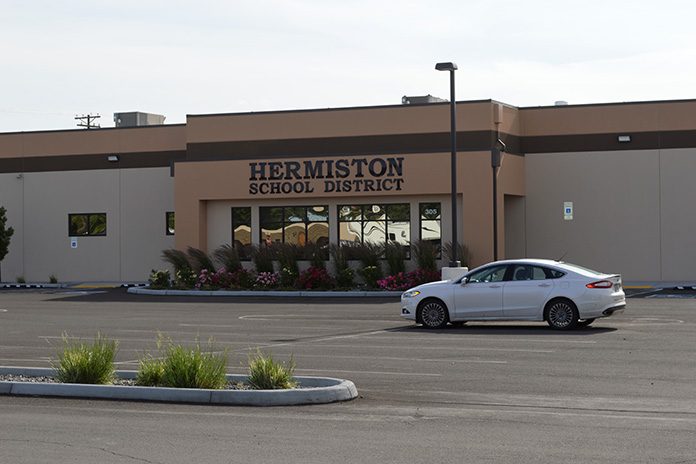 The Hermiston School Board is in search of an interim superintendent and is seeking assistance from staff and community members to be part of the interview process.
Earlier this month, Superintendent of Hermiston Schools Dr. Fred Maiocco informed the Hermiston School Board that he will leave for extended active duty as a member of the U.S. Armed Forces. Maiocco estimated that his new deployment will last approximately 15-18 months, and he anticipates returning to Hermiston in late fall 2018.
Aspiring candidates for the interim superintendent's role will undergo a public interview process on Monday, July 24 in the Boardroom. This will be a formal process, not the "meet and greet" process that staff and community members are accustomed to attending in previous principal hires. Staff and public are encouraged to attend and be present for the entire process with all candidates. Attendees will have the opportunity to provide written comments on each candidate.
Each comment card submitted will be reviewed by the Board and will be taken into consideration in the final decision.
Below is the draft interview schedule:
DRAFT interview schedule – if only 2 candidates are interviewed
7/24, 3 p.m.
7/24, 4:30 p.m.
DRAFT interview schedule – if 3 candidates are interviewed
7/24, 2 p.m.
7/24, 3:30 p.m.
7/24, 5 p.m.
"Selecting an interim superintendent is a very important function for the Board, and is one that should not be taken lightly," said Board Chair Karen Sherman. "The superintendent position is very visible in our schools and community. The Board feels that it's imperative that we include stakeholders in the process. The Board would like to encourage as many people to attend."