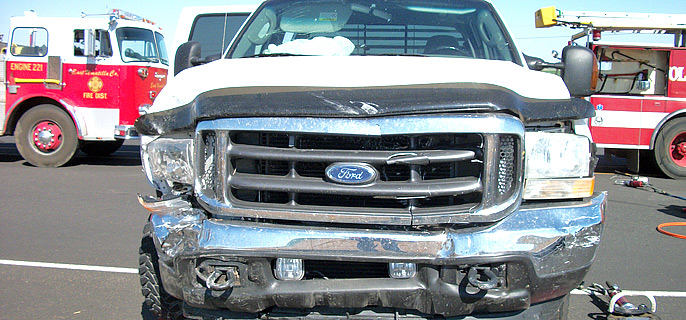 A Walla Walla man died today from injuries he sustained in a two-vehicle crash near Pendleton.
The accident occurred around 8:50 a.m. on Friday on Highway 11 at milepost 20 near Pendleton. An investigation at the scene revealed that a 2013 Toyota Corolla driven by Vincent A. Torrier, 77, from Walla Walla, Wash., was northbound on Highway 11 when he made a U-turn in front of a 2004 Ford F-350 pick-up driven by Debora J. Alder, 55, of Hermiston. The pick-up collided with the Toyota Corolla entrapping Torrier in his vehicle.
Torrier was air lifted to St. Mary's Medical Center in Walla Walla where he was pronounced dead. Alder had three passengers in her vehicle, Allen R. Alder, 54, Dana M. Hanson, 22, both of Hermiston, and a 10-year-old juvenile from Pendleton. No one in Alder's vehicle was seriously injured. Torrier had a pet dog with him in his vehicle, which was treated for a minor injury and released to his next of kin.
The highway was closed for four and a half hours.
The Oregon State Police Pendleton troopers were assisted on scene by the Athena Fire Department, the East Umatilla County Rural Fire Department, an East Umatilla County Ambulance vehicle, the Oregon Department of Transportation, the Pendleton, Athena and Weston police departments and Life Flight.