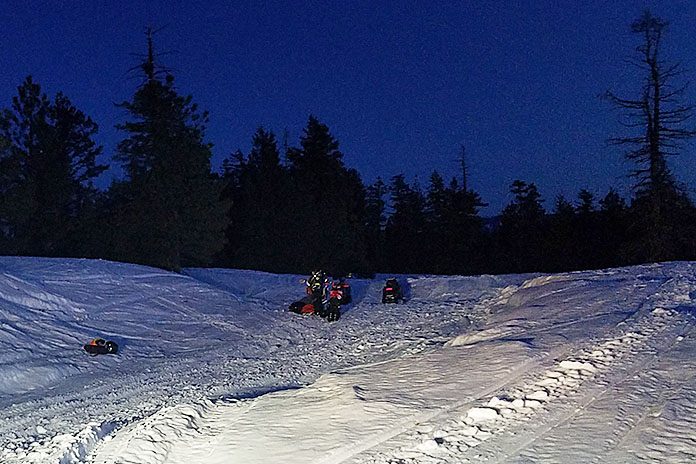 A Walla Walla man was Life Flighted to a hospital Saturday evening following a snow bike crash south of Highway 204.
Around 5:13 p.m. on Saturday, Umatilla County Sheriff's Office deputies responded to a report of a man injured after crashing his Honda snow bike. Matt Sweeney of Walla Walla reported that Eric Burmood, 63, also of Walla Walla had suffered severe injuries.
According to the sheriff's office, the crash occurred eight miles southwest of Highway 204 on Summit Road USFS 31. The caller was administering first aid but asked for Life Flight due to the extent of the man's injuries and the snow travel conditions to the nearest highway.
Deputies arrived at the scene around 6:20 p.m. Burmood was transported by Life Flight to Providence Medical Center. No details on the extent of his injuries was provided.