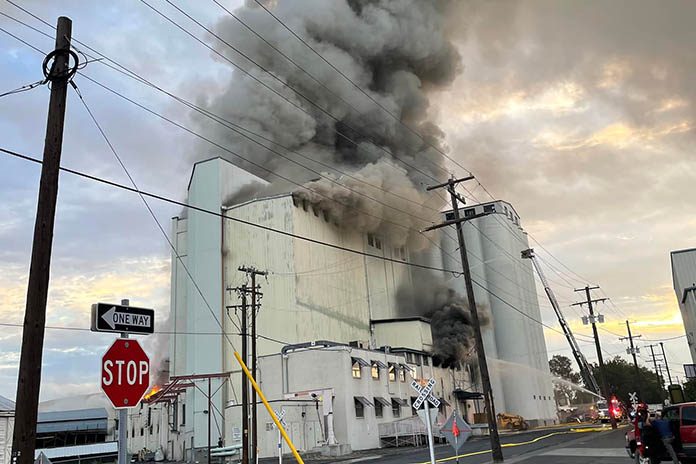 Fire crews battled a large fire at the Grain Craft Flour Mill at 501 S.E. Emigrant Avenue in Pendleton.
The Pendleton Fire Department responded to the fire as did Umatilla County Fire District #1 along with multiple other agencies.
There were no reports of injuries.
The Umatilla County Sheriff's Office said the mill is a large and complex structure making it a challenge to battle the blaze.
Officials urged residents to stay out of the area, particularly those with asthma or other respiratory issues.
The fire initially broke out on Tuesday and was extinguished, but re-ignited around 4 a.m. Wednesday morning, according to a press release issued by the city of Pendleton. This time the fire was fully engulfed due to the dry grain and wood structure inside the mill. The structure has been called "a total loss."
Firefighters remained on the scene throughout Wednesday to check on hot spots.
The County Courthouse in Pendleton was closed due to the fire at the flour mill. State Court operations moved to the courthouse in Hermiston, 915 SE Columbia Drive.
More photos are available at the Umatilla County Sheriff's Office Facebook page.