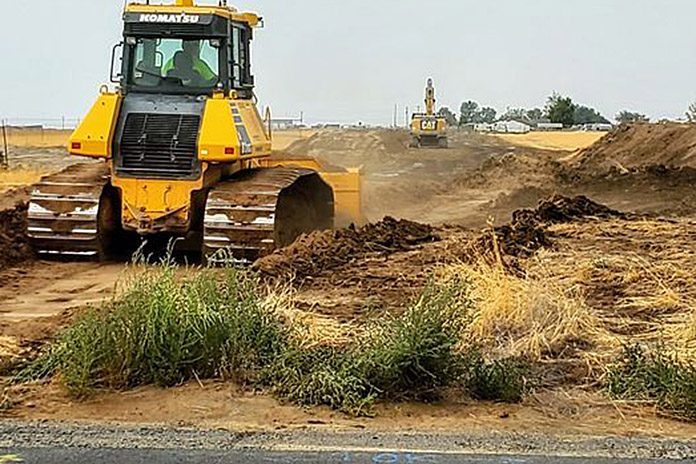 A new road is going in at the South Hermiston Industrial Park (SHIP).
In order to open up new mid-sized industrial lots for development, the city is cutting into S.E. 10th Street to create a new road.
The project is funded in large part by a federal grant to encourage economic development. You can learn more on the city's website.
Meanwhile, the nearby Meyer Distributing and A1 Hose & Supply facilities are going up quickly – part of the new development in the SHIP.