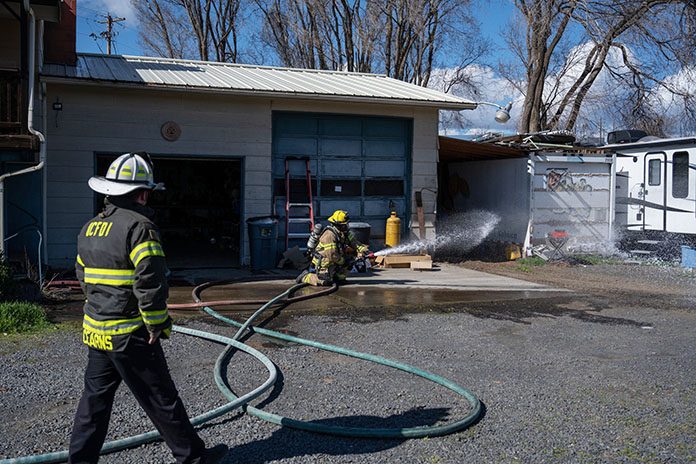 No injuries were reported Tuesday when house caught fire in Hermiston.
Firefighters from Umatilla County Fire District #1 were dispatched to N.E. Tracy Lane around 2:36 p.m.
Upon arrival, crews saw light smoke exiting from a two-story residential home. Firefighters made a quick knockdown thereby limiting the fire from spreading throughout the home.
The occupants were able to exit the home safely before firefighters arrived on scene. UCFD #1 is reminding everyone to make sure your smoke alarms are in working order.