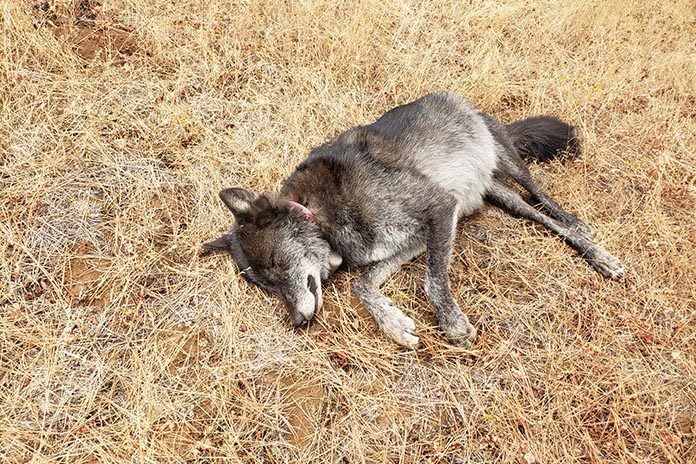 Oregon State Police are investigating the unlawful killing of a wolf in the Keating Wildlife Management Unit on or about Sept. 24, 2020.
The incident occurred northwest of New Bridge in the Skull Creek drainage of the Wallowa-Whitman National Forest.  The U.S. Forest Service 7741 Road accesses the Skull Creek drainage and the wolf was located off the 125 spur road.
Anyone with information regarding this case is urged to contact OSP Sgt. Isaac Cyr through the Turn in Poachers (TIP) hotline at 1-800-452-7888 or *OSP (mobile).