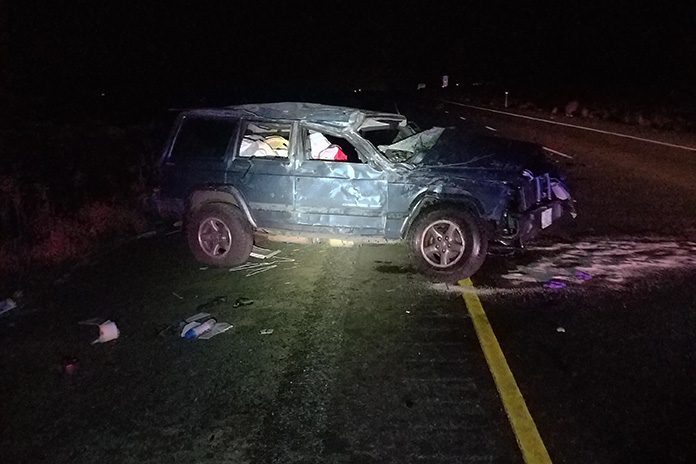 The Oregon State Police is asking for the public's help into the rollover accident on Interstate 84 in Morrow County on Thursday.
At around 2 a.m. on Thursday, Nov. 7, the OSP responded to a report of a single-vehicle rollover crash on I-84 near milepost 151.
According to the OSP, a light blue 1999 Jeep Grand Cherokee, occupied by Jason Michael Gentilini, 29, of Beaverton, and Ariel Leigh Holien, 28, of Hillsboro, was traveling eastbound on I-84 when for unknown reasons the Jeep drifted off the interstate causing the vehicle to roll. OSP is still investigating which person was driving.
Holien was flown by helicopter to Virginia Mason Medical Center then to Haborview Medical Center in Seattle with serious injuries.
Gentilini was transported to Good Shepherd Medical Center by ground ambulance then to Legacy Emanuel Medical Center in Portland with serious injuries.
OSP was assisted by Morrow County Sheriff's Office, Gilliam County Sheriff's Office, Boardman Police Department and the Oregon Department of Transportation.
OSP is requesting anyone who witnessed the crash or the vehicle prior to the crash to contact the Oregon State Police at *OSP and refer to Sgt. Placido Lopez.