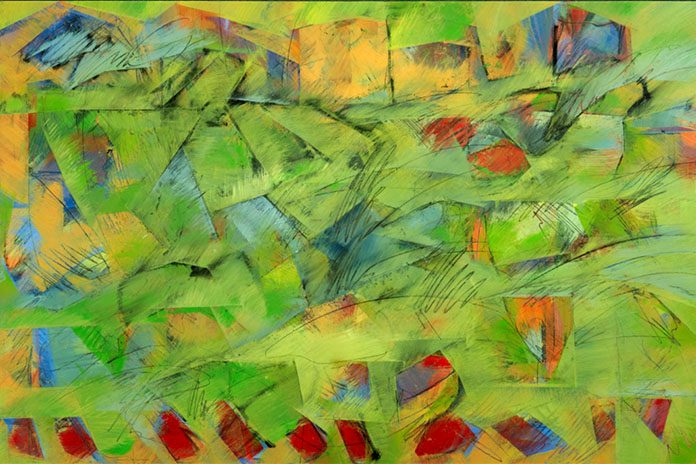 The Betty Feves Memorial Gallery will feature the work of Pendleton artist Shari Dallas in an exhibit set to open Thursday, Feb. 13.
The community is invited to attend the opening reception that day from 4:30-6:30 p.m. The event is free, family-friendly, and light refreshments will be served. There will be an Artist Talk by Dallas at around 5 p.m. in the Gallery.
Using oil paints, Dallas works abstractly to explore the qualities of the medium itself, and considers each painting a study of line and color. Through this process, she captures the essence of the eastern Oregon landscape, which has deeply influenced her work over the years.
Dallas has exhibited her work regionally, including the 2012 and 2013 Oregon State University Art About Agriculture invitational exhibits. She graduated from Whitman College with a degree in fine arts and education. Dallas worked as a middle school art and elementary teacher for the Pendleton School District, and currently teaches classes at the Pendleton Center for the Arts. She resides in Pendleton.
"Shari Dallas: Recent Works" runs in the Feves Gallery from Feb. 13 through March 12. The Feves Gallery welcomes tours from schools, clubs and other organizations during exhibits. Those interested should contact Feves Gallery Director Lori Sams, lsams@bluecc.edu or 541-278-5952.
The Feves Gallery is open Monday-Thursday from 9:30 a.m. to 1:30 p.m., and by appointment by calling 541-278-5952. The Feves Gallery, located in Pioneer Hall of the Pendleton campus of Blue Mountain Community College (2411 NW Carden Ave.), is a nonprofit exhibit space connecting emerging and established artists and their work with students, staff, and the general public in eastern Oregon.