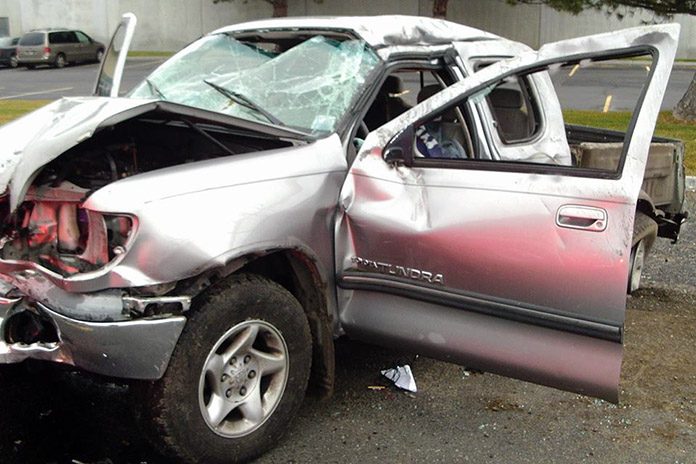 A Pendleton man died Tuesday from injuries suffered in a rollover accident in Hermiston.
Members of the Hermiston Police Department and Umatilla County Fire District #1 were dispatched to a single-vehicle crash in the 400 Block of E. Feedville Road around 9:48 a.m.
Cpt. Scott Clark of the Hermiston Police Department said that upon officers arriving at the scene, the driver, who was the lone occupant of the vehicle, was found unresponsive with apparent head trauma. The driver was later identified as Michael Patrick Gallegos, 47, of Pendleton. He was transported by ambulance to the Good Shepherd Medical Center, where he was pronounced dead.
Officers located and made notification to Gallegos' family regarding the accident.
Clark said there are no known witnesses to the crash and the initial investigation suggests speed may have been a factor, however, there were no obvious signs of impairment.
"This case is very much an ongoing investigation pending further analysis from the Medical Examiner's Office," said Clark.