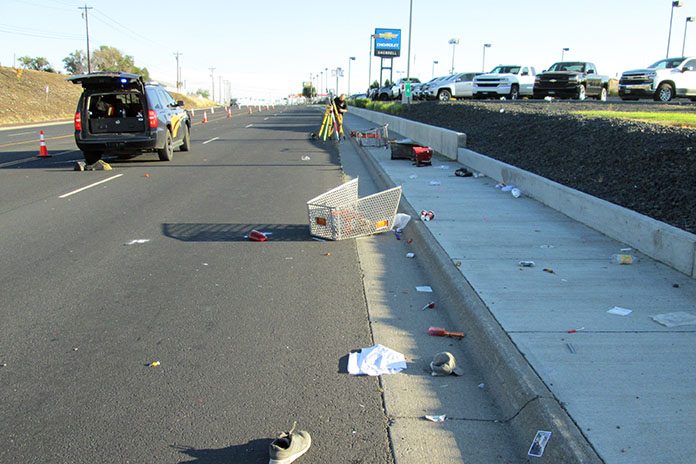 A Hermiston woman was killed early Saturday morning in a hit-and-run accident on Highway 395.
The preliminary investigation indicated that Antonia M. Cobarubias, 41, of Hermiston, was pushing a shopping cart northbound when a red car struck him from behind. The accident occurred around 2:30 a.m.
Cobarubias sustained fatal injuries and was pronounced dead at the scene.
The driver of the car did not stop, but several pieces of the vehicle were left at the scene. The OSP believes the car to be a 1994-2001 Acura Integra.
OSP is requesting anyone with information regarding this hit-and-run crash to contact the Oregon State Police by dialing *OSP.
OSP was assisted by the Umatilla County Sheriff's Department, Hermiston Police Department, Umatilla County Fire District #1 and the Oregon Department of Transportation.