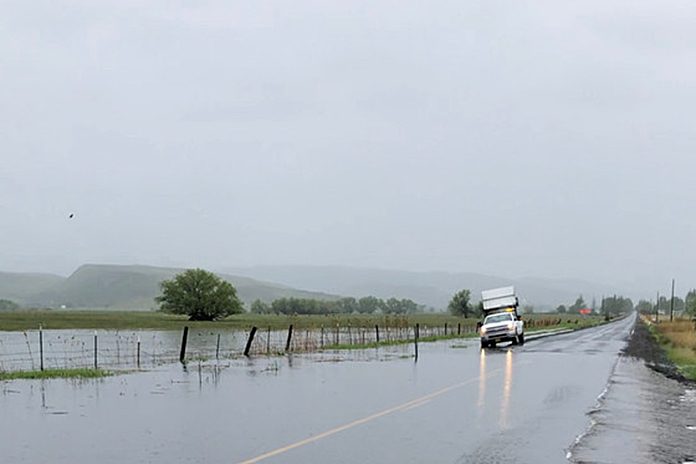 Flooding is occurring on several highways in Eastern Oregon causing several highway closures.
The Oregon Department of Transportation (ODOT) reported around 3:30 p.m. today that U.S. 395, south of Pilot Rock is closed; OR 244 between Ukiah and I-84 Hilgard is closed;OR 237 between Cove and Union near MP 19 was expected to close soon and expected to stay closed through the night. Other areas are experiencing a rapid rise in rivers and streams.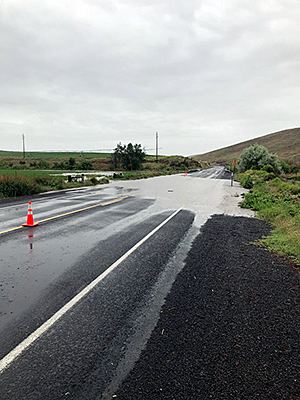 ODOT is advising travelers to be alert, watch for high water and do not attempt to drive through it.
The Umatilla County Sheriff's Department said crews from the Pilot Rock Fire Department, the sheriff's Office, Oregon State Police and Umatilla County Public Works are responding to flooding and landslides on East Birch Creek Road in Pilot Rock. The road has been closed to traffic as landslides have made the road impassable to most vehicles. Entrances to the City Park and Elementary School Bridge have been blocked off.
Pilot Rock Fire Captain Jeff Hemphill said that crews are working to establish a passable route so that the department can reach houses further up the road and check on people who may have become stranded.
See www.TripCheck.com for the latest.