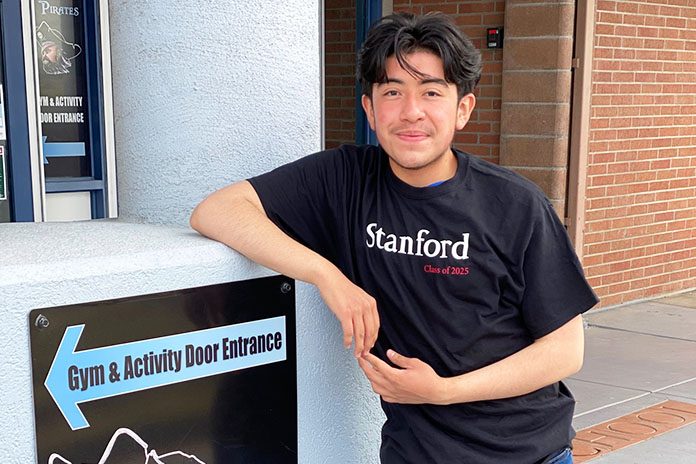 Jose Ruiz-Nino, Class of 2021 Valedictorian at Riverside Jr/Sr High, was recently accepted to Stanford University – with a full academic scholarship.
Riverside Principal David Norton said Ruiz-Nino is a student who has been extremely focused and driven to reach his goals, especially the goal to become the first person in his family to attend college.
During his high school career at Riverside, Ruiz-Nino participated in band, baseball and FBLA, was an ASB Officer and was a member of the National Honor Society. While participating in all of these activities, Ruiz-Nino continued to push himself academically, and when he graduates will have earned 57 college credits.
"I wouldn't be in this position, honestly, if it wasn't for the teachers and staff in Boardman," Ruiz-Nino said. "All the way from elementary school to now, all of them have pushed me to excel academically and they were always there to support me."
Norton said he is extremely proud of Ruiz-Nino and what he represents.
"Jose is an outstanding person, he will do anything he can to help others," said Norton. "He has spent countless hours volunteering in our community, and he brightens the room with his personality. Jose will be missed at Riverside, and we wish him the best of luck in his future."