The search for a missing Hermiston man continued on Monday in the Ukiah area.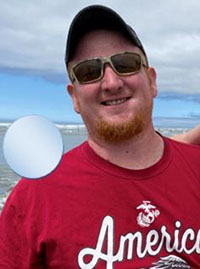 Daniel S. Lincoln, 37, was reported missing on Thursday, Aug. 20 and was last seen driving a 2010 black Jeep.
On Monday, Umatilla County had two aircraft committed to the search as well as two ground teams directed by Search and Rescue (SAR) coordinator Sgt. Dwight Johnson.
The Umatilla County Sheriff's Office was requested to assist the Hermiston Police Department on Aug. 21 when a ping on Lincoln's cell phone showed a location southwest of Ukiah near Soap Hill Road and Bridge Creek Road.
On Sunday morning, a fixed-wing plane was called in to assist with the search effort. Members of the SAR team along with Umatilla County deputies continued the search on the ground as well.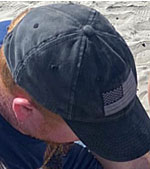 The sheriff's office released additional photos and information about Lincoln on Monday.
Lincoln is just over six feet tall, weighs approximately 230 pounds and has blue eyes and red hair.
He was last seen wearing a dark green baseball cap with an American flag, dark-colored T-shirt, blue jean shorts, brown Romeo shoes with worn down soles.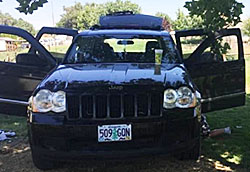 His vehicle is a black 2010 Jeep G Cherokee SUV, with Oregon plates 509GQN with a heart on the back window.
The sheriff's office said Lincoln is possibly armed with a .22 revolver.
Anyone having information is asked to call the dispatch center at 541-966-3651.