A second person has been charged in connection with the June 2018 shooting death of Erik Navarrete, just days after the first suspect was charged.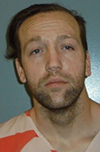 The Hermiston Police Department announced that Vincent Wesley David Shermantine, 29, of Hermiston, has been charged with felony murder, first-degree robbery, unlawful use of a weapon, and felon in possession of a firearm, for his alleged involvement in the Navarrete homicide case.
Shermantine has been in the Umatilla County Jail since March 29th, 2019, when he was arrested by Hermiston Police for an unrelated probation violation warrant.
On Wednesday, the Umatilla Grand jury indicted David Edgar Sommerville, 19, of Hermiston on charges of aggravated murder, felony murder, two counts of unlawful use of a weapon and first-degree robbery.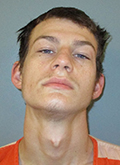 The charges stem from the June 4 shooting of 26-year-old Navarrete around the 500 block of West Hartley Ave. Navarrete died several days later.
Detectives followed leads for months and they identified Shermantine and Sommerville as possible suspects in the killing.
The cases against Shermantine and Sommerville were presented to the Umatilla County Grand Jury last earlier in the week, who returned indictments against both men.
Anybody with information about this case is asked to contact Lt. Randy Studebaker at 541-667-5095.