Starlet Hope Whitehead died Tuesday, April 30, 2013 at Regency Hermiston Nursing & Rehabilitation Center in Hermiston at the age of 71.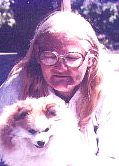 She was born Sept. 16, 1941 at Idaho Falls, Idaho to Ralph and Opal Sylvia (Parker) Whitehead.
She was raised in Rigby, Idaho and lived in Wyoming for 15 years and moved to Hermiston in 1979. She enjoyed going to the Goodwill and Bi-Mart stores.
She was preceded in death by her parents and an infant daughter.
She is survived by brother, Laroye Whitehead of Hermiston; and two sisters, Caroline Marino and Glenda Williams, both of Hermiston.
Graveside funeral services were held on Monday, May 6, 2013 at the Hermiston Cemetery.
Please send condolences at burnsmortuaryhermiston.com
Burns Mortuary of Hermiston is in charge of the arrangements.