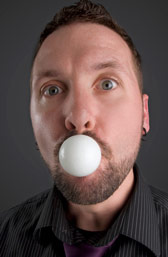 The Hermiston Chamber of Commerce will announce the 2014 Professional Assistant of the Year on April 22 at the Hermiston Conference Center.
The event is scheduled for noon and will feature entertainment provided by professional stand-up comedian Matt Baker. Tickets can be purchased at the Hermiston Chamber of Commerce. Baker, who hails from Seattle, has appeared on The Last Comic Standing and America's Got Talent. Tickets to the event are $15 before April 15 and $20 after.
In addition to entertainment, the chamber will be recognizing nominated professional assistants from area businesses and crowning one of them as the 2014 Professional Assistant of the Year.
For more information, call the chamber at 541-567-6151 or visit the chamber website.