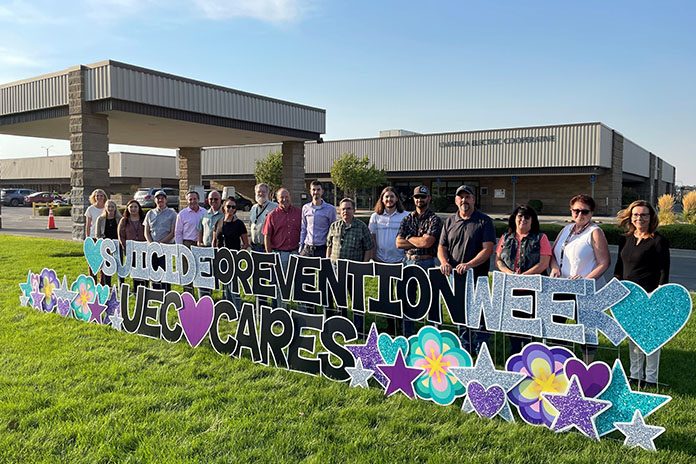 Umatilla Electric Cooperative staff honored National Suicide Prevention Week, recognized across the United States Sept. 4-10.
Throughout the week, UEC staff were encouraged to learn more about warning signs, prevention, and resources available to help others. Posters with suicide prevention information were placed throughout both UEC offices. Included with this information were bracelets and awareness pins that employees could wear and keep.
"Suicide prevention is important every day of the year. UEC is proud to honor National Suicide Prevention Week and shine an encouraging light on this topic that affects us all," said Lisa McMeen, vice president of administration. "We hope that our organization and staff will share a hopeful message that help is available, and suicide can be prevented."
Knowing the warning signs for suicide and how to intervene can help save lives. For more information about suicide prevention, visit the American Foundation for Suicide Prevention website.