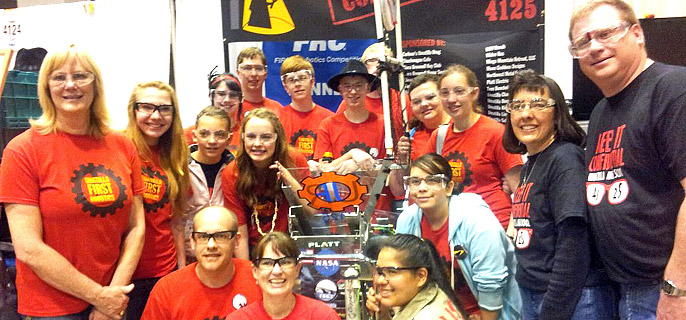 The Umatilla High School robotics team is returning home from the FIRST Robotics Competition World Championships in St. Louis after placing 51st out of 400 teams.
The UHS team, "Confidential," finished its eight-match competition with a record of four wins and four losses in the Curie Division. Teams from around the world – including schools from as far away as Israel and Turkey – competed in the event, which took place April 24-27.
UHS qualified for the championship round after winning its regional competition in Spokane earlier this month. The students then had to raise $15,000 to pay for their travel, accomodations and entry fee into the finals before embarking on a 37-hour bus ride to St. Louis.
For more information on the competition, teams, standings and videos, visit the FIRST Robotics Competition website.