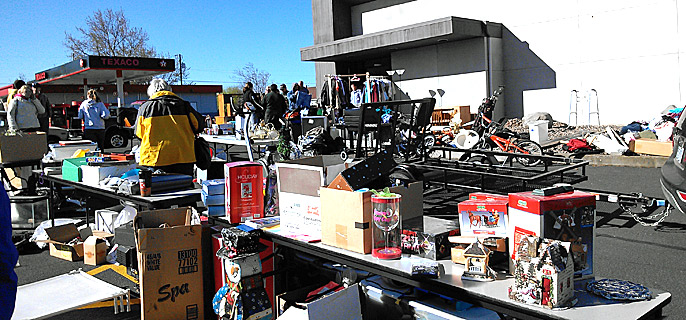 The Umatilla High School robotics team is holding a fund-raising yard sale until 4 p.m. today (Saturday, April 13) at the Umatilla School District office, 1001 6th St.
The sale began this morning at 9 a.m.
The team is trying to raise the final $6,000 of the total $15,000 it needs to travel to St. Louis April 24-27 to compete in the FIRST Robotics Competition World Championship. The team qualified for the championship round after winning the regional competition in Spokane earlier this month.
"We're fundraising like crazy," Team Media Liaison Anay Mendoza said Wednesday. "Every penny counts. Every dollar is more than we had before."
The team will also accept cans and bottles for recycling today, and anyone can donate through PayPal directly to the team.
"We're so grateful to everyone who has donated because that takes us one step closer to making this dream a reality," Mendoza said. "We have put so many hours, so much work into this."