The Umatilla County Fair kicks off today – after a one-year absence due to the ongoing COVID-19 pandemic.
Gates open at 10 a.m. today and every day until the fair wraps up Saturday night.
Children 10 and under will be admitted this year for free.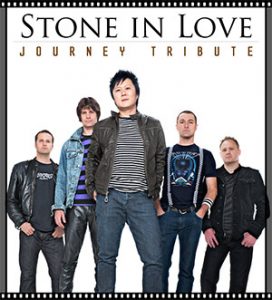 The Main Stage headline act tonight will be Stone in Love, a Journey tribute band.
The '90s alt-rock band, Everclear, will be the headliner on Thursday.
Friday is Latino Night at the fair with four acts – Fortaleza De Tierra Caliente, Alfa 7, Diana Reyes and Tierra Cali – performing throughout the night beginning at 8 p.m., with the final performer taking the state at 11:50 p.m.
The final night of the fair, Saturday, Aug. 14, will see country blues rocker Frankie Ballard perform on the Main Stage.
All Main Stage concerts are scheduled to begin at 9 p.m. Admittance to the concerts is free with the purchase of that day's fair ticket.
Other entertainers performing each day throughout the week include magician Hart Keene, Leapin' Louie with his comedy and rope tricks, Mz. Pearl's Circus, and comedian and juggler Jeremiah Johnston.
The Youth Livestock Auction is scheduled for 10 a.m. on Saturday.
For the fair's full schedule for the week, check out the fair website.