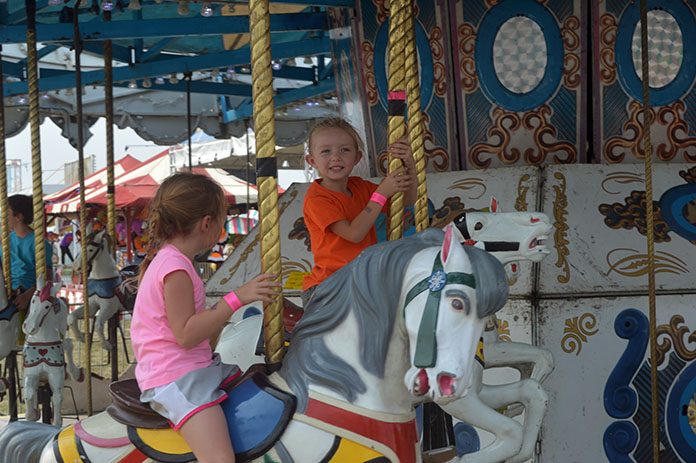 This just in from the Umatilla County Fair: Children 10 and under will be admitted into the fair for free this year.
Fair officials announced today that sponsors have stepped up to cover the costs of the children's admission to make it easier for families to attend and experience the fair together.
The following gate sponsors are covering the admission during fair week, Aug. 6-10:
Tuesday, Aug. 6 – BBSI
Wednesday, Aug. 7 – LinkOne Potato Solutions
Thursday, Aug. 8 – Threemile Canyon Farms
FRYday, Aug. 9 – Lamb Weston
Saturday, Aug. 10 – Wyatt Enterprises, LLC
Pre-sale carnival wristbands are on sale for $25 – a $7 savings – at the following locations through Aug. 5:
Velasco's Used Car Sales – Hermiston
Banner Bank – Hermiston
Columbia Bank – Hermiston
Columbia Harvest Foods – Umatilla
Hermiston Chamber of Commerce
Pendleton Chamber of Commerce
Ranch & Home – Hermiston
Umpqua Bank – Hermiston
Umatilla County Fair Office – Hermiston
For more information, call the fair office at 541-567-6121.