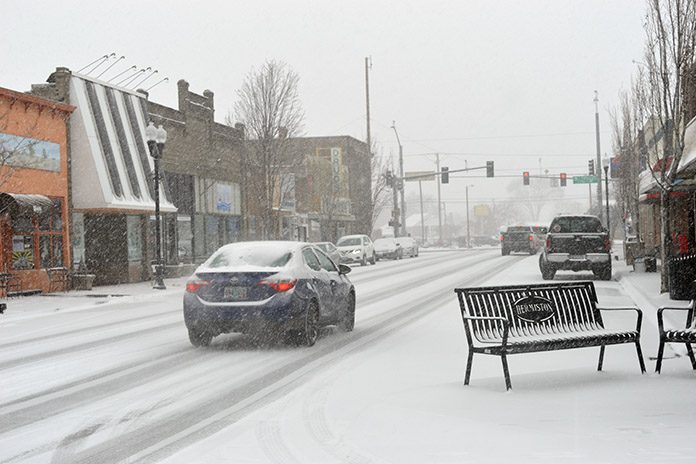 What had been a warm and wet winter turned cold and snowy Monday as a low pressure system descended onto the Lower Columbia Basin bring freezing temperatures and a forecast of several inches of snow.
The National Weather Service has issued a winter storm warning that remains in effect until 4 a.m. on Tuesday. Heavy snow, as much as 4 to 7 inches is expected to fall by tomorrow. The winter storm is impacting the Eastern Columbia River Gorge and Lower Columbia Basin.
Temperatures are expected to drop significantly over the next week with highs in the mid-20s and lows in the teens.
The weather service urges motorists to drive carefully as roads will turn slick in the mornings and evenings.
For more information, visit the National Weather Service website.