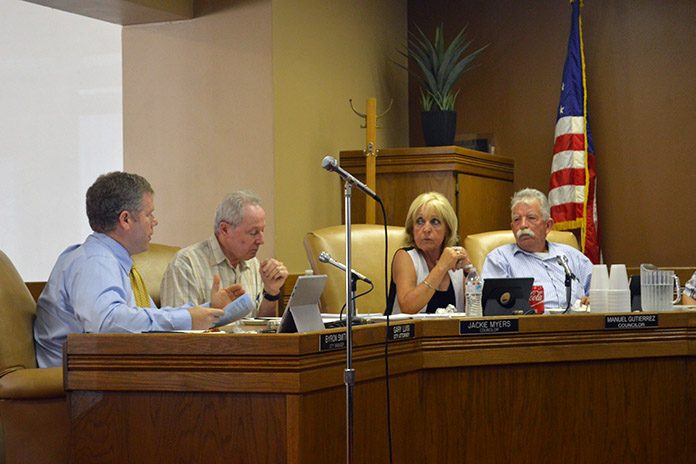 Hermiston City Council incumbents Jackie Myers and Doug Smith were re-elected Tuesday night while incumbent Lori Davis will have to wait until November to learn her fate. Also Tuesday night, Roy Barron defeated Shean Fitzgerald for a seat on the Hermiston council.
In other election news, John Shafer upended incumbent Larry Givens for Umatilla County commissioner, 52 percent to 47 percent, while incumbent Commissioner George Murdock will face Rick Pullen in the November election since he did not receive over 50 percent of the vote. Murdock finished with 45 percent with Pullen receiving 30 percent of the vote and Tom Bailor got 23 percent.
Thomas Creasing will return to serve as municipal judge for Hermiston after running for re-election unopposed.
Davis will face Mark Gomolski in November's general election to determine who will serve Hermiston's Ward I. Davis, who has been on the council for eight years, received 32.72 percent of the votes to Gomolski's 36.22 percent. Jackie Linton finished a close third with 30.89 percent.
Barron will take over the Ward II seat held by Clara Beas Fitzgerald, who decided not to run for re-election. Her husband, Shean Fitzgerald, ran for the seat, instead, losing to Barron, 56 percent to 43 percent.
Myers defeated her Ward III challenger Kyran Miller, 55 percent to 44 percent, while Smith was re-elected to his Ward IV seat with nearly 62 percent of the vote. His challenger, Michael Engelbrecht, had earlier dropped out of the race, although his name remained on the ballot.