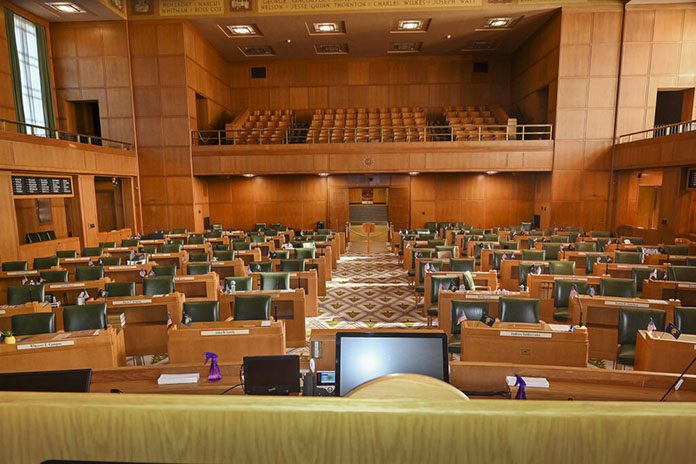 By Julia Shumway, Alex Baumhardt and Ben Botkin
The Oregon Legislature began its 2023 work in earnest on Tuesday, with just more than five months to pass a budget and tackle pressing issues including homelessness, addiction and a public defender shortage that has left hundreds of people without their constitutionally guaranteed right to an attorney.
The 90-member Legislature must end its work by June 25. Here's a look at the biggest issues lawmakers will face this year:
Passing a budget
The chief task before lawmakers is passing a budget for the two-year period that begins July 1 and ends June 30, 2025. That work will start with a budget proposal Gov. Tina Kotek plans to introduce before Feb. 1 and continue through the following months as Kotek's staff, legislative leaders and lawmakers on the powerful budget-writing Ways and Means Committee work out where and how to spend billions of dollars.
Crafting a budget is never easy, but it will likely be made more difficult this year by a deficit. Oregon and other states received an influx of federal funds from pandemic relief legislation over the past few years, and a December report from the Legislative Fiscal Office estimated that the state will be short roughly $560 million if it tries to continue funding current programs at the same level.
It's unlikely that legislators will be able to raise revenue to fill that gap, as Republicans won enough seats in the November election that Democrats who hold the majority will need Republican support to pass tax increases.
And they need to plan ahead for future downturns. State economists are forecasting a mild recession beginning this fall.
Kotek and Democratic leaders have indicated they plan to prioritize housing, homelessness and behavioral health in the budget.
Housing and homelessness
Building more homes, helping people afford to stay in their homes and helping thousands of Oregonians out of homelessness are the top priority for Kotek and legislative Democrats. Kotek is seeking at least $130 million to address homelessness early in the legislative session.
Lawmakers have introduced legislation aimed at clearing some construction barriers, including a bipartisan bill to have the state provide financing for the construction of homes affordable to people making 80% to 120% of the median income in an area. Those middle-income Oregonians earn too much to qualify for subsidized housing but not enough to afford market-rate rent or mortgage payments.
There are also bills to provide cash assistance to people who are homeless or at risk of becoming homeless and several proposals to create or extend tax credits and other incentives for affordable housing projects.
Behavioral health
Lawmakers plan to address Oregon's behavioral health and addiction crisis, which is linked to concerns like homelessness, slow patient transfers from jails into the Oregon State Hospital and a lack of access to treatment in community mental health programs.
Lawmakers will tackle the situation in different ways, said Rep. Rob Nosse, D-Portland and chair of the House Committee on Behavioral Health and Health Care. Lawmakers need to prioritize community mental health programs, which can provide treatment to people early before a problem worsens but often lack needed resources and workers, he said.
When patients leave Oregon State Hospital and return to their communities, they often need community mental health programs to aid in their recovery. Nosse said the state also needs to build more residential facilities in Oregon for people with behavioral health needs who need shelter and care.
For the complete story, see the Oregon Capital Chronicle.