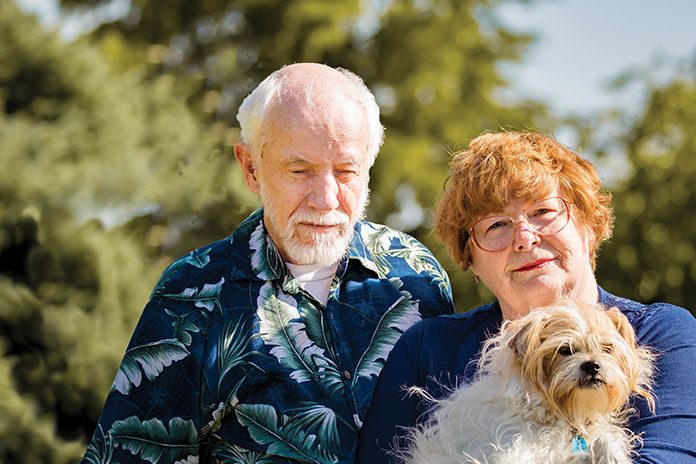 Thelma Wynne was a mental health therapist, living on a small acreage near Eugene. She was 48 and lonesome, having divorced a few years before.
Living in the country, driving 70 miles each way to Roseburg and back for work – Thelma was never going to meet anybody that way.
In May 1992, she placed a personal ad in Ruralite magazine. Why not, I have nothing to lose, she thought.
Bill Reynolds was an agricultural engineer, based in Hermiston. He was divorced, and his staff thought they needed to do something about that. So they circled a personal ad in Ruralite placed by the woman from Eugene.
Twenty-five years later, Thelma Wynne and Bill Reynolds are happily married and look back fondly on the old-school way they met and fell in love.
She grew up on the banks of California's Merced River, fed by the crystal waters of Yosemite Park. Her father worked in the vineyards and mother was a homemaker. Thelma grew up to become a mother of three, and never left behind her love of the outdoors.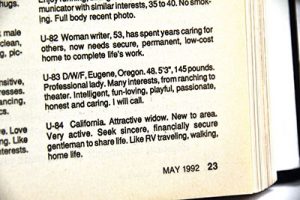 In Eugene, composing her personal ad, she compressed her world into 25 words maximum. Her blind-box ad read in part, "Professional lady. Many interests, from ranching to theater. Intelligent, fun-loving, playful, passionate, honest and caring. I will call."
She received multiple responses to her ad. It took a month or so to get around to calling Bill.
"We hit it off on our first conversation," she says. After many calls and letters, Bill said, 'Am I ever going to meet you in person?'
"Bill is a gifted writer and a great conversationalist," Thelma says. "We got to know each other. I think I'm one of the last women in the world who was actually courted."
Bill would ask if others had answered her ad, saying, "I love competition." Recalls Thelma, "I really liked his self-assured attitude."
A year later, in June 1993, they were married.
Bill had been raised in Roswell, N.M., His mother was a homemaker, and his father was a medical technician who had moved the family from Mississippi to the Southwest to help recover from TB.
Bill became a father to five children and was working in Hawaii for a sugar company when he was asked to move to Hermiston, where the 1970s irrigated agriculture boom was under way. When he first answered Thelma's ad, "She didn't respond back. I thought it was a dead issue," Bill says.
But she was just carefully considering her options before making the call.
In calls and letters, Bill says, "I quickly found out that she was my equal, and probably my superior, in terms of interests and intellect. And I thought she might also be good looking too.
"Turned out, she was all of the above."
After marriage, they built a house on Hermiston's West Moore Avenue. They have developed their expansive backyard into a wildlife haven, with basalt boulders, running water and a footbridge. Two playful dogs, one large and one small, get up close and personal with any visitor who passes through the front door.
Not all has been roses through the years – he has gone blind, and she suffered a brain tumor. Each of them has lost one of their children.
But they are heavily involved in volunteer work, and after 25 words and 25 years, "I don't think there is any way to find a better friend, companion, support person. It worked out really well," Thelma says.