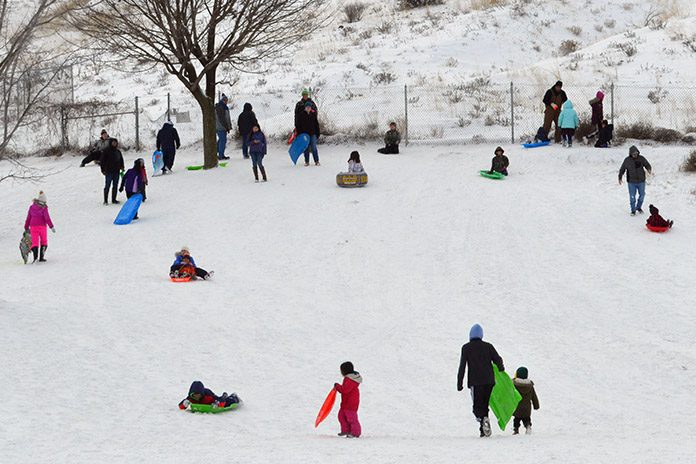 With more snow forecast to fall throughout much of the week, adding to what has already accumulated on the ground, the Oregon Department of Transportation (ODOT) is urging people to stay off the roads if at all possible in the coming days.
The National Weather Service is forecasting more snow to fall Sunday night and into Monday morning with as much as 3 inches falling. Temperatures are expected to hover in the upper teens.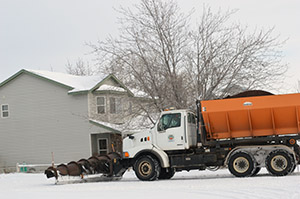 The ice and snow are causing hazardous driving conditions throughout the Lower Columbia Basin. The city of Hermiston had its snowplows out throughout the weekend clearing snow off the roads. ODOT officials are encouraging motorists who have to travel to take the following precautions:
Travel smart. Consider waiting until a storm passes to get on your bike or in your car. Or work from home if you can.
Leave early. It's smart to allow plenty of time to get where you're going. In severe weather, closures and crashes can cause long delays.
Check on any appointments you have before you leave. Offices and businesses may be closing due to the weather conditions.
Know before you go. Plan your route. Visit Tripcheck.com in advance to look at ODOT cameras and check conditions.
Drive for conditions. Slow down, turn on your headlights so others can see you, and turn off cruise control.
Watch for plows. ODOT sand trucks, plows and deicer trucks can't clear roads clogged with traffic. The more traffic stays off the road, the quicker roads can be treated. Stay at least three car lengths back. Everybody benefits the sooner they can get the road cleared.
In severe weather, ODOT deploys all available tools in its winter arsenal, including plows, sanders, deicer and salt, as appropriate. Crews and equipment are being pre-positioned to respond. ODOT crews are working 12-hour, round the clock shifts.