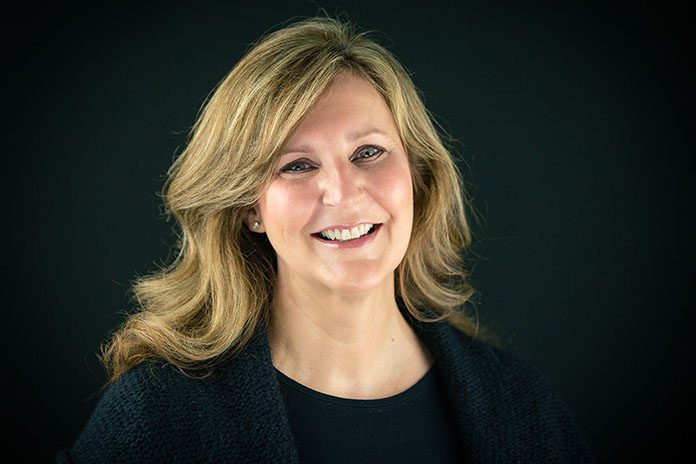 The Board of Directors of the Arts Council of Pendleton have announced that Tiffany Hegarty has joined the staff at the Pendleton Center for the Arts in the role of development director.
In over 25 years working with nonprofit organizations, in roles that include volunteer, board member, development director, executive director, and consultant, Hegarty has helped to secure over $7.5 million in funding to support their important work. In addition to the administrative side of her skill set, she brings with her an interesting background in the arts.
"I have always loved writing, but I originally intended a career in the performing arts. After a childhood performing in regional theatre I studied in New York, then moved to Los Angeles with the intent of landing TV or film roles," she said. She soon realized that she enjoyed being part of film projects from concept to editing, and that the production side of entertainment allowed for a creative voice that actors were rarely allowed. During her time in the film industry, she developed and produced network television movies, series, and specials.
The Hegarty family moved to Pendleton in 2007 when Tiffany's husband, Mike, a former professional golfer, was recruited by the PGA in 2007 to fill the head golf professional position at Wildhorse Resort. "We wanted to raise our children outside of the big city, and Pendleton offered us that opportunity. I was born in Portland, and Mike is a proud University of Oregon graduate, so moving to Oregon felt a bit like coming home."
The family's connection with the Arts Center began soon after the move. "Our daughter Morgan was invited to join a new creative writing class they were starting for teens at the Art Center," Hegarty said. "Morgan really bloomed there and went on to take other classes and even joined the teen advisory group that helped develop and promote classes for peers. She graduated from the University of Oregon with a degree in Journalism and continues to write."
The bulk of Hegarty's work with nonprofits in the last 14 years has been across other parts of Oregon, and she was ready to focus her experience and skills on an organization in her own community. "When the position opened due to the retirement of long time grant writer J.D. Smith it felt like kismet – the timing was right, and I couldn't be a bigger fan of the Pendleton Center for the Arts and the important role it plays in our community as a creative hub."
While excited to follow Smith's 20-years of strong development work, Hegarty sees opportunities for the organization as well.  "I'm realizing that many in our community have never been inside this beautiful building. Financial support from the community has been so essential in providing a level of creative opportunities not typically available in rural areas," she added. "I'm looking forward to connecting with more businesses, organizations, and families to be able to create even more impact."
More information about the Pendleton Center for the Arts and their work is available by calling 541-278-9201 or online at PendletonArts.org.